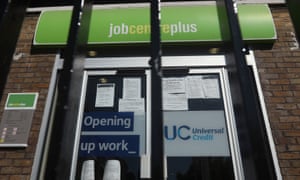 Good morning, and welcome to our rolling coverage of the world economy, the financial markets, the eurozone and business.
Britain faces a surge in unemployment before Christmas, economists fear, as business struggle under lockdown restrictions and the government prepares new rules for areas where Covid-19 is the biggest threat.
The CEBR thinktank is warning this morning that at least 1.25 million more people are at risk of losing their jobs by Christmas, as it hikes its Christmas unemployment forecast.
With Covid-19 still battering the economy, more companies will be forced to lay staff off – particularly those who were furloughed since the lockdown.
As CEBR warns…



The job market outlook is negative for the coming months…

…the coming winter looks set to be a tough one.
That would push the jobless total towards three million – up from 1.4m this summer. It
…
Read More